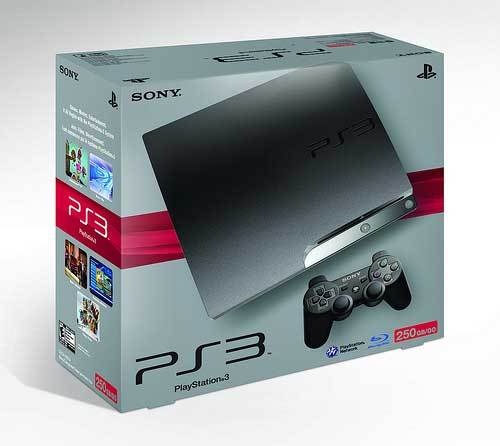 At last! Already released as a series of bundles in the UK, Sony has announced a November release date for the North American 250GB PlayStation 3 Slim. It goes on sale on November 3rd, just in time to gift to yourself for Christmas.
This unit is the same size and shape as the 120GB PlayStation 3 Slim, it just has slightly over double the hard drive space. interestingly, the system seems to be priced a tad lower than its UK counterparts at $349.99.
Now doesn't your $600 60GB PS3 purchase seem silly now?