This Gboard keyboard might not have all 69 Gmail shortcuts, but the 19 that it does feature are probably the most-used. Search, star, archives, trash, all the important ones are here and even in Google colors.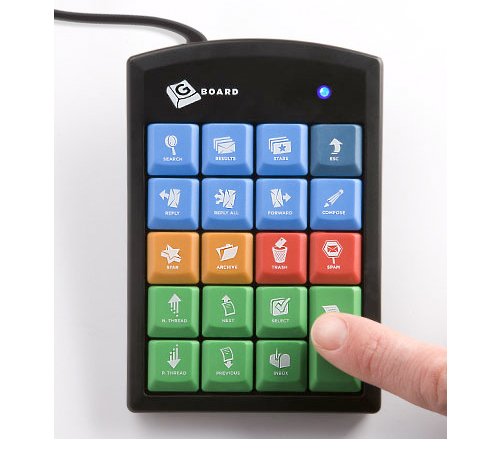 This isn't an official Google device, but it is both Mac and Windows-friendly and can also be used for non-Gmail shortcuts. It will cost you only $19.99. Just plug into into your USB port, turn on Gmail's keyboard shortcuts and make the most out of your mail time.
Great device for those of you who live in their inbox.