The new Hyundai Santa Fe R diesel has outperformed the competition to claim the SUV class of the transcontinental Global Green Challenge.
Australia (PRWEB) December 24, 2009 -- Hot on the heels of its Wheels magazine triumph, where the Santa Fe SX CRDi was recognised as the best medium SUV ownership proposition in Australia, the new Hyundai Santa Fe R diesel has outperformed the competition to claim the SUV class of the transcontinental Global Green Challenge.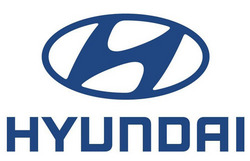 Hyundai Australia
Achieving an outstanding fuel consumption of 5.1L/100km during a north-south traverse of the country, the latest Santa Fe beat its impressive official government-specified 'combined cycle' fuel consumption by a staggering 23.9 per cent.
The Global Green Challenge is a gruelling, week-long crossing of the continent from Darwin to Adelaide. The Challenge includes two demanding urban loops and covers a total distance of 3,147 kilometres. For real-world relevance, competing vehicles are required to meet strict average-speed protocols on the highway.
At the finish line in Adelaide's CBD, after seven days of intense competition, the new Santa Fe R diesel had consumed a total of just 160.46 litres of diesel fuel and achieved a low 137.67 grams of CO2 per kilometre.
The winning vehicle was driven by former Australian rally champion Ed Ordynski and motoring commentator John Cadogan. "This is a practical, versatile and rugged vehicle with serious off-road capability and seven seats. Yet with a combination of the latest technology and conservative driving techniques, we achieved the equivalent of 56 miles per gallon – a result that would have been unheard of just a decade ago," said Cadogan.
Ordynski added: "Competition in the category was extremely close. I think what we proved was that smarter driving and making the right choice of vehicle can make a real difference to ordinary Australians – both economically and environmentally,"
The new Hyundai Santa Fe R 2.2-litre diesel produces 145 kilowatts of peak power and up to 436 Newton-metres of torque (421 Newton-metres on manual), has seats seven as standard and features the highest safety standards in independent ANCAP tests – five stars for occupant protection.
Two years ago, the Hyundai i30 CRDi returned an astonishing 3.2L/100km over the same journey as part of the World Solar Challenge event.
Hyundai Motor Company Australia
Established in 1967, the Hyundai Automotive Group is the world's fifth largest and fastest growing major automotive manufacturer. Hyundai Motor Company Australia Pty Ltd (HMCA) was established on October 1st, 2003 as a wholly owned subsidiary of Hyundai Motor Company. The award-winning range of Hyundai vehicles continues to set segment and industry benchmarks in value, quality and safety, with innovations such as ESP Stability Program and Australia's first five-year warranty with unlimited kilometres.
2008 marked Hyundai Motor Company Australia's entrance into the Light Commercial Vehicle market in Australia. For more information visit:
"www.hyundai.com.au"