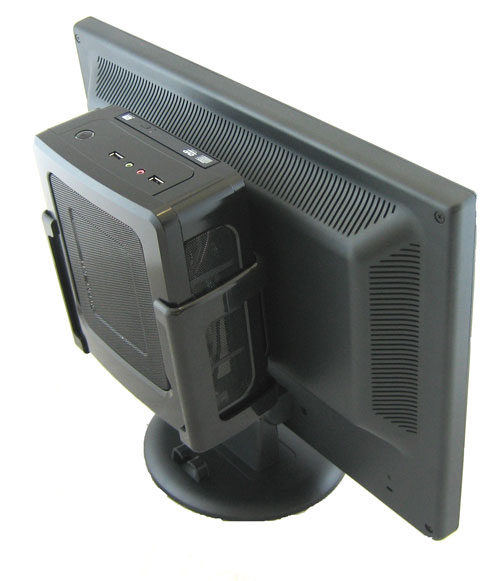 In theory, an all-in-one PC is a good way to save space and get a cleaner looking desktop. The reality is that for some users an all-in-one won't do the job since most of the new ones being introduced are base don't the Intel Atom. Gamers need not apply.
A company called CTL has announced an all-in-one PC that's really more of a normal LCD with a holder on the back for an external Intel Atom-powered system. That means that you have a choice of monitor sizes from 17 to 23-inches and the machine can have an optional DVD drive.
Storage options aren't mentioned, but they should be basic. The machines can be optioned with up to 2GB of RAM. The machine is energy efficient though needing only 55W of power. The systems start at $399 with Windows.